Oryx Gaming
Oryx Gaming's classic and timeless games are guaranteed to entertain your most loyal and dedicated players, securing thus a steady and constant revenue stream.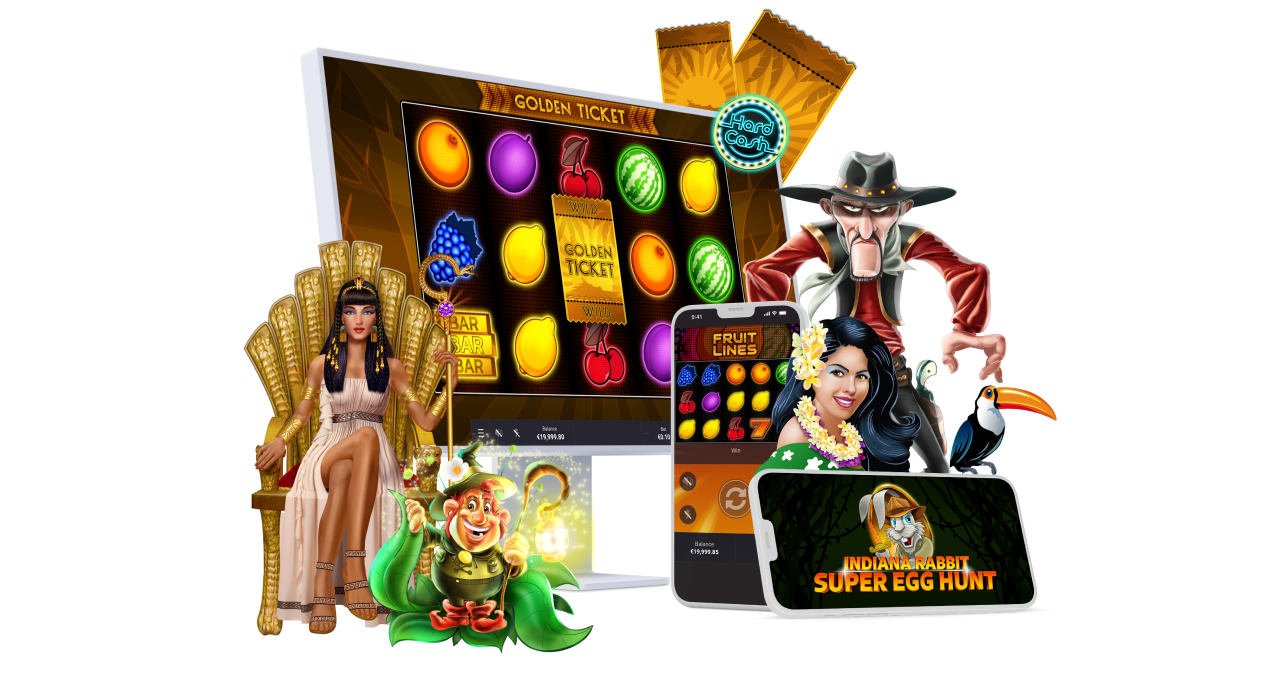 A new generation of localizable games
Oryx Gaming, known for its portfolio of feature-rich games, is now introducing a new generation of slot titles with new math models. On top of being based on analysis and insight into player behavior and preferences, focused on player experience and designed to maximize player engagement, they are also flexible enough to remain adaptable to specific markets and local tastes.
Cross-game features and world-class design
Exciting novelty features are introduced to games that boast a timeless lean&clean design but with a modern twist and appeal to contemporary tastes and trends. Furthermore, their design allows for endless possibilities of cross-game features with Tournaments, real-time Leaderboards and other social functionalities.
Find out more about our upcoming exclusive game releases in our quarterly games roadmap! See Roadmap
Visit the Demo page for the complet list of games from Oryx Gaming
BRAGG GAMING GROUP COOKIE POLICY
COOKIES AND OTHER SIMILAR TECHNOLOGIES
When you use our https://bragg.group/ website (hereinafter »Website«), we may make use of the standard practice of placing tiny data files called cookies, flash cookies, pixel tags, or other tracking tools (herein, "cookies") on your computer or other access devices.
What are cookies?
Cookies are small files that are sent from the web server to the user's computer via the user's browser. They are then stored in the user's computer as text files and passed back to the server. Cookies are generally used to identify users and, on occasion, prepare customized web pages for them.
What cookies do we use?
We use both session and persistent cookies. Session cookies expire when you log out of your account or close your browser. Persistent cookies remain on your computer or other access device until deleted or otherwise expire.
Some of the cookies we use are necessary, which means that without them our website cannot function properly. The remaining cookies are non-necessary.
We use the following cookies:
| NAME | TYPE | ISSUER | RETENTION | FUNCTION |
| --- | --- | --- | --- | --- |
| PH_HPXY_CHECK | Functional | bragg.group | Session | Session cookie |
| cmplz_banner-status | Functional | bragg.group | 1 year | to store cookie banner status (opened / closed) |
| cmplz_statistics | Functional | bragg.group | 1 year | to store cookie consent preferences. |
| cmplz_marketing | Functional | bragg.group | 1 year | to store cookie consent preferences. |
| cmplz_functional | Functional | bragg.group | 1 year | to store cookie consent preferences. |
| cmplz_preferences | Functional | bragg.group | 1 year | to store cookie consent preferences. |
| cmplz_policy_id | Functional | bragg.group | 1 year | to store accepted cookie policy ID. |
| age_gate | Functional (UK only) | bragg.group | Session | to store visitor age preference |
| cmplz_consented_services | Functional | bragg.group | 1 year | to store cookie consent preferences. |
| | | | | |
| _gat_gtag_UA_130014494_1 | Statistics | bragg.group | 1 minute | google analytics |
| _gid | Statistics | bragg.group | 1 day | google analytics |
| _ga | Statistics | bragg.group | 1 year | google analytics |
| | | | | |
| VISITOR_INFO1_LIVE | Marketing | .youtube.com | 6 months | to provide bandwidth estimations. |
| SOCS | Marketing | .youtube.com | 1 year | to store cookie consent preferences. |
| CONSENT | Marketing | .google.com | 1 year | to store cookie consent preferences. |
| IDE | Marketing | .doubleclick.net | 2 years | to provide ad delivery or retargeting. |
| YSC | Marketing | .youtube.com | Session | to Store and track interaction. |
| DEVICE_INFO | Marketing | .youtube.com | 6 months | to track user's interaction with embedded content. |
| GPS | Marketing | .youtube.com | Session | to store location data. |
| PREF | Marketing | .youtube.com | 5 days | to store user preferences. |
| NID | Marketing | .google.com | 6 months | to provide ad delivery or retargeting, store user preferences. |
| _fbp | Marketing | .facebook.com | 3 months | to store and track visits across websites. |

Consent
Where lawfully required, we will ask you to provide your consent for the use of non necessary statistics and marketing cookies.
Application of this cookie policy and third party website cookies
This cookie policy applies to the Website, except for the »Investors«, »Client Area« and »Demo« parts of the Website.
When using our Website, you may be directed to other websites for example to view content hosted on those sites such as an embedded video or news article. These websites may use their own cookies. We do not have control over the placement of cookies by other websites you visit, even if you are directed to them from our Website.
How to manage cookies?
The cookie consent tool can be utilized to customize your cookie preferences with regards to the cookies used when visiting the Website, expect for the following areas of the Website: »Investors«, »Client Area« and »Demo«. The tool will record when you have consented to our cookie policy. The consent tool specifically controls the marketing cookies and statistical cookies. Functional cookies are necessary for the Website to function and therefore cannot be disabled, nor can the tool be used to block cookies on third party websites linked from our website.
You can control which cookies you want to be stored on your computer through the settings in your web browser. You may refuse cookies by turning them off in your browser. However, you should be aware that choosing to remove or disable our cookies may interfere with your use and functionality of our Website and you may not be able to access all or parts of our Website.
For more information about cookies and how to block, delete or disable them, please consult your browser's help pages for instructions on how to do this, or contact us at [email protected].
For more information on how Bragg Gaming Group processes personal data, please view our Privacy policy.