Playing to Win!
Bragg Gaming Group Inc. (NASDAQ:BRAG, TSX:BRAG) is a content-driven iGaming technology provider. We offer an exclusive games portfolio and turnkey platform solutions in regulated markets in North America, Europe and globally.
+
Aggregated casino games
+
Licensed, certified or approved territories
Proprietary Bragg Studios
See you in Vegas! Visit our Booth #3637
Get Your Game On!
We Are Bragg. A content-driven iGaming technology provider with operations around the world. We offer casino games from our own Bragg Studios and from our partners powered by Bragg. Our content and remote games server technology (Bragg RGS), player account management platform (Bragg PAM), and data and engagement tools are licensed and deployed in multiple jurisdictions including in North America and Europe.
Discover Bragg Technology
Discover Bragg Technology
Scaling New Heights is Our Baseline
We're not the only game in town, but we're the best game in town. We support clients at all levels of the gaming industry to meet their complete gaming needs and reach their full potential. Our competitive strength as a Software-as-a Service (SaaS) provider is built on three main pillars:

Kings of Content
We understand how critical high-quality content is in attracting and retaining visitors to your gaming operation. We regularly deliver new casino games from our exceptional proprietary Bragg Studios, and partner with third-party studios powered by Bragg to deliver exclusive content to meet our clients' specific needs. We also offer a wide range of over 5,000 aggregated casino gaming titles to keep your players entertained with all the latest games from the industry's top suppliers.

Cutting-Edge Tech
We are the technological backbone of our clients' gaming operations. Our omnichannel player account management platform (the Bragg PAM) provides seamless access to casino iGaming, sports betting and lottery products in an flexible, integrated package backed by industry-leading operational support services.

Next-Level Bonusing and Engagement
We're constantly striving to make gaming more fun and more rewarding for your players. Our Fuze™ Player Engagement platform is built into our offering and works across our full portfolio of proprietary, exclusive and aggregated gaming titles and betting products. Offer tournaments with real-time leaderboards, free rounds, missions, quests and more to delight your players and grow your gaming business.
Tech-Driven to Our Core
We offer comprehensive and bespoke client solutions delivered with speedy integration completion times via our leading-edge proprietary platform.

Top-Line Content Aggregation

Unbeatably Efficient, Cost-Effective and Modern

Fully Scalable and Customizable
Content That Counts
Our strategic partnerships with innovative studios provide our clients with exclusive, value-added gaming content to help drive site traffic and attract, engage and convert consumers.
Discover Bragg Content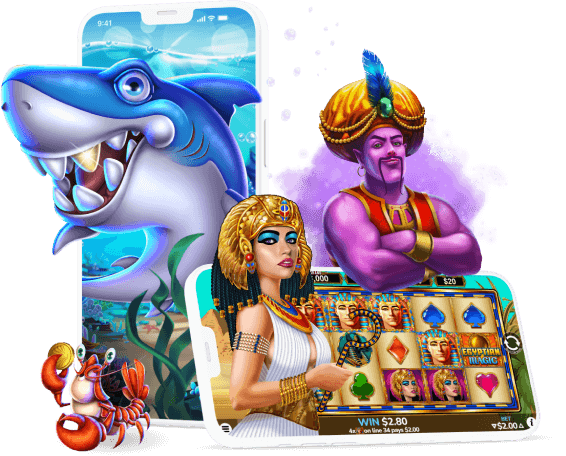 Discover Bragg Content
Powering Client Growth and Expansion Through Managed Services
We're most successful when our clients are successful. We offer the benefit of our industry experience through marketing and operational support services to expand our client revenues.

Marketing Support
Equipped to run your entire marketing and gaming operations.

Performance
Success measured through industry-recognized key performance indicators.

Fast Implementation
Full integration in as little as three weeks to enable casino partners to quickly launch a reliable full-scale iGaming platform.

End-to-End Solutions
A product portfolio including exclusive and localized content, certified in multiple regulated markets.
BRAGG GAMING GROUP COOKIE POLICY
COOKIES AND OTHER SIMILAR TECHNOLOGIES
When you use our https://bragg.group/ website (hereinafter »Website«), we may make use of the standard practice of placing tiny data files called cookies, flash cookies, pixel tags, or other tracking tools (herein, "cookies") on your computer or other access devices.
What are cookies?
Cookies are small files that are sent from the web server to the user's computer via the user's browser. They are then stored in the user's computer as text files and passed back to the server. Cookies are generally used to identify users and, on occasion, prepare customized web pages for them.
What cookies do we use?
We use both session and persistent cookies. Session cookies expire when you log out of your account or close your browser. Persistent cookies remain on your computer or other access device until deleted or otherwise expire.
Some of the cookies we use are necessary, which means that without them our website cannot function properly. The remaining cookies are non-necessary.
We use the following cookies:
| NAME | TYPE | ISSUER | RETENTION | FUNCTION |
| --- | --- | --- | --- | --- |
| PH_HPXY_CHECK | Functional | bragg.group | Session | Session cookie |
| __cf_bm | Functional | bragg.group | 30 minutes | to read and filter requests from bots. |
| cmplz_banner-status | Functional | bragg.group | 1 year | to store cookie banner status (opened / closed) |
| cmplz_statistics | Functional | bragg.group | 1 year | to store cookie consent preferences. |
| cmplz_marketing | Functional | bragg.group | 1 year | to store cookie consent preferences. |
| cmplz_functional | Functional | bragg.group | 1 year | to store cookie consent preferences. |
| cmplz_preferences | Functional | bragg.group | 1 year | to store cookie consent preferences. |
| cmplz_policy_id | Functional | bragg.group | 1 year | to store accepted cookie policy ID. |
| age_gate | Functional (UK only) | bragg.group | Session | to store visitor age preference |
| cmplz_consented_services | Functional | bragg.group | 1 year | to store cookie consent preferences. |
| | | | | |
| _gat_gtag_UA_130014494_1 | Statistics | bragg.group | 1 minute | google analytics |
| _gid | Statistics | bragg.group | 1 day | google analytics |
| _ga | Statistics | bragg.group | 1 year | google analytics |
| | | | | |
| VISITOR_INFO1_LIVE | Marketing | .youtube.com | 6 months | to provide bandwidth estimations. |
| SOCS | Marketing | .youtube.com | 1 year | to store cookie consent preferences. |
| CONSENT | Marketing | .google.com | 1 year | to store cookie consent preferences. |
| IDE | Marketing | .doubleclick.net | 2 years | to provide ad delivery or retargeting. |
| YSC | Marketing | .youtube.com | Session | to Store and track interaction. |
| DEVICE_INFO | Marketing | .youtube.com | 6 months | to track user's interaction with embedded content. |
| GPS | Marketing | .youtube.com | Session | to store location data. |
| PREF | Marketing | .youtube.com | 5 days | to store user preferences. |
| NID | Marketing | .google.com | 6 months | to provide ad delivery or retargeting, store user preferences. |
| _fbp | Marketing | .facebook.com | 3 months | to store and track visits across websites. |

Consent
Where lawfully required, we will ask you to provide your consent for the use of non necessary statistics and marketing cookies.
Application of this cookie policy and third party website cookies
This cookie policy applies to the Website, except for the »Investors«, »Client Area« and »Demo« parts of the Website.
When using our Website, you may be directed to other websites for example to view content hosted on those sites such as an embedded video or news article. These websites may use their own cookies. We do not have control over the placement of cookies by other websites you visit, even if you are directed to them from our Website.
How to manage cookies?
The cookie consent tool can be utilized to customize your cookie preferences with regards to the cookies used when visiting the Website, expect for the following areas of the Website: »Investors«, »Client Area« and »Demo«. The tool will record when you have consented to our cookie policy. The consent tool specifically controls the marketing cookies and statistical cookies. Functional cookies are necessary for the Website to function and therefore cannot be disabled, nor can the tool be used to block cookies on third party websites linked from our website.
You can control which cookies you want to be stored on your computer through the settings in your web browser. You may refuse cookies by turning them off in your browser. However, you should be aware that choosing to remove or disable our cookies may interfere with your use and functionality of our Website and you may not be able to access all or parts of our Website.
For more information about cookies and how to block, delete or disable them, please consult your browser's help pages for instructions on how to do this, or contact us at [email protected].
For more information on how Bragg Gaming Group processes personal data, please view our Privacy policy.
18+By proceeding to browse our website, you confirm that you are of legal age (18+). If you are not of legal age, please leave this website.
Manage Cookie Consent
We use cookies on our website to give you the most relevant experience by remembering your preferences and repeat visits. By clicking "Accept", you consent to the use of ALL the cookies.
To learn more about how we use cookies and which cookies are managed with this consent tool view our Cookie policy.
Functional

Always active

The technical storage or access is strictly necessary for the legitimate purpose of enabling the use of a specific service explicitly requested by the subscriber or user, or for the sole purpose of carrying out the transmission of a communication over an electronic communications network.
Preferences

The technical storage or access is necessary for the legitimate purpose of storing preferences that are not requested by the subscriber or user.
Statistics

The technical storage or access that is used exclusively for statistical purposes.

The technical storage or access that is used exclusively for anonymous statistical purposes. Without a subpoena, voluntary compliance on the part of your Internet Service Provider, or additional records from a third party, information stored or retrieved for this purpose alone cannot usually be used to identify you.
Marketing

The technical storage or access is required to create user profiles to send advertising, or to track the user on a website or across several websites for similar marketing purposes.