Playing to Win!
Bragg Gaming Group Inc. (NASDAQ:BRAG, TSX:BRAG) is a content-driven iGaming technology provider. We offer an exclusive games portfolio and turnkey platform solutions in regulated markets in North America, Europe and globally.
+
Aggregated casino games
+
Licensed, certified or approved territories
Proprietary Bragg Studios
Get Your Game On!
We Are Bragg. A content-driven iGaming technology provider with operations around the world. We offer casino games from our own Bragg Studios and from our partners powered by Bragg. Our content and remote games server technology (Bragg RGS), player account management platform (Bragg PAM), and data and engagement tools are licensed and deployed in multiple jurisdictions including in North America and Europe.
Discover Bragg Technology
Discover Bragg Technology
Scaling New Heights is Our Baseline
We're not the only game in town, but we're the best game in town. We support clients at all levels of the gaming industry to meet their complete gaming needs and reach their full potential. Our competitive strength as a Software-as-a Service (SaaS) provider is built on three main pillars:

Kings of Content
We understand how critical high-quality content is in attracting and retaining visitors to your gaming operation. We regularly deliver new casino games from our exceptional proprietary Bragg Studios, and partner with third-party studios powered by Bragg to deliver exclusive content to meet our clients' specific needs. We also offer a wide range of over 5,000 aggregated casino gaming titles to keep your players entertained with all the latest games from the industry's top suppliers.

Cutting-Edge Tech
We are the technological backbone of our clients' gaming operations. Our omnichannel player account management platform (the Bragg PAM) provides seamless access to casino iGaming, sports betting and lottery products in an flexible, integrated package backed by industry-leading operational support services.

Next-Level Bonusing and Engagement
We're constantly striving to make gaming more fun and more rewarding for your players. Our Fuze™ Player Engagement platform is built into our offering and works across our full portfolio of proprietary, exclusive and aggregated gaming titles and betting products. Offer tournaments with real-time leaderboards, free rounds, missions, quests and more to delight your players and grow your gaming business.
Tech-Driven to Our Core
We offer comprehensive and bespoke client solutions delivered with speedy integration completion times via our leading-edge proprietary platform.

Top-Line Content Aggregation

Unbeatably Efficient, Cost-Effective and Modern

Fully Scalable and Customizable
Content That Counts
Our strategic partnerships with innovative studios provide our clients with exclusive, value-added gaming content to help drive site traffic and attract, engage and convert consumers.
Discover Bragg Content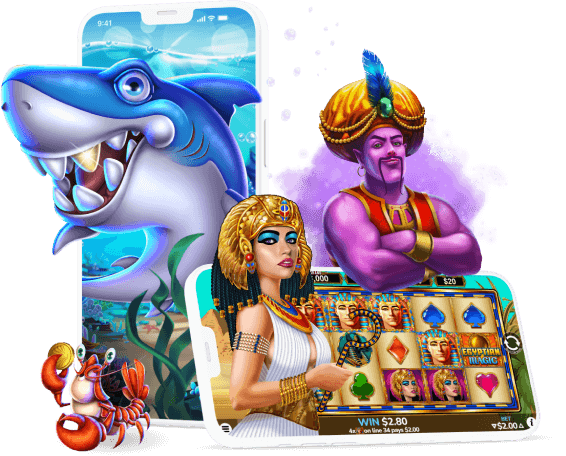 Discover Bragg Content
Powering Client Growth and Expansion Through Managed Services
We're most successful when our clients are successful. We offer the benefit of our industry experience through marketing and operational support services to expand our client revenues.

Marketing Support
Equipped to run your entire marketing and gaming operations.

Performance
Success measured through industry-recognized key performance indicators.

Fast Implementation
Full integration in as little as three weeks to enable casino partners to quickly launch a reliable full-scale iGaming platform.

End-to-End Solutions
A product portfolio including exclusive and localized content, certified in multiple regulated markets.